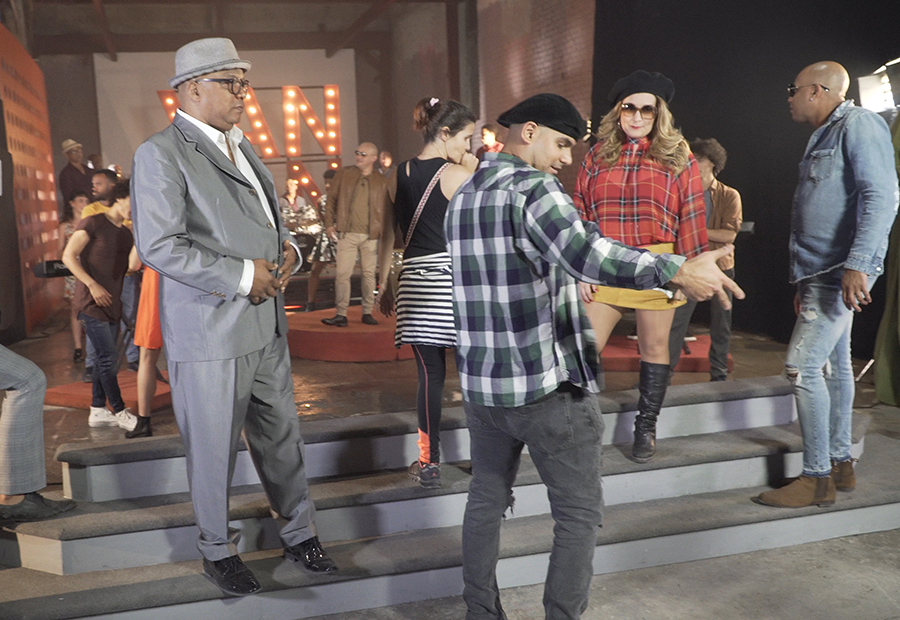 ValeraFilms, is an independent audio-visual production company. It was founded in Havana in 2014 by Alejandro Valera, who graduated as a Director of Photography in Cuba's Higher Institute of Art.
Valera has vast experience in the Cuban film industry, specialising as a camera operator, editor and directing music videos for some of the most prestigious contemporary artists and music documentaries about the legendary orchestras of Cuba. Among the best known musicians are Formell and Los Van Van, Adalberto Álvarez and Su Son, Havana D Primera, Manolito Simonet, El Niño and La Verdad among others. Valera has also collaborated with the top cinematographers and other experts in the Cuban film industry.
A recipient of multiple industry awards, Valera is recognized as one of the most successful young talents within Cuba; a multidisciplinary artist. These broad set of skills enables ValeraFilms to produce highly creative audiovisuals in all types of formats.
ValeraFilms offers pre-production, production, post-production services for films, advertising, corporate videos, music videos, documentaries, wedding videos and other events. We are focussed on developing content that meets the needs of our clients and we have a team of specialist professional dedicated to the industry, with up to 20 years of experience. While ValeraFilms is located in Scotland, we offer services throughout the UK, Cuba and the rest of the world.
Our most recent documentary feature De Vuelta Al Barrio is scheduled to premiere in 2019. ValeraFilms is currently working on a large research and preproduction project for a new documentary series.
---
Valera Films
ValeraFilms, es una empresa productora audiovisual independiente. Fue fundada en la Habana en el 2014 por Alejandro Valera, graduado en la especialidad de Dirección de Fotografía de la Facultad de Artes de los Medios de Comunicación del Instituto Superior de Arte.
Valera cuenta con alta experiencia en la industria cinematográfica cubana, especializado como operador de cámara, DOP, editor, y en los últimos 5 años ha incursionado en la dirección de videos musicales y documentales de música a las orquesta más prestigiosas y legendarias de Cuba, entre las que se destaca Formell y Los Van Van, Adalberto Álvarez y Su Son, Havana D Primera, Manolito Simonet, El Niño Y La Verdad entre otras.
Varela ha recibido múltiples premios por su trabajo, y está reconocido como uno de los talentos jóvenes más exitoso dentro de Cuba, también ha trabajado y colaborado con las más reconocidas personalidades de la propia industria y cultura cubana. Su constante estudio y actualización en diferentes técnicas fílmicas lo llevaron a cumplir este deseo profesional de fundar su propia empresa, muchos lo caracterizan como un artista multidisciplinario, capaz de dirigir y enfocar ValeraFilms en producciones de todo tipo de formatos audiovisuales siendo consecuente con un alto valor creativo, gracias a su política de desarrollo.
ValeraFilms abarca todo tipo de formatos audiovisuales y ofrece servicios de preproducción, producción, post producción para la realización de audiovisuales publicitarios, corporativos, videos musicales, documentales y videos de bodas. Desarrollamos contenido que realmente cubran las necesidades de comunicación de nuestros clientes y contamos con el más alto nivel de especialistas profesionales dedicados a la industria con más de 20 años de experiencia.
ValeraFilms se encuentra ubicada en Escocia, pero ofrecemos servicios en todo el Reino Unido y Cuba el resto del mundo. Nuestro más reciente Largometraje Documental "De Vuelta Al Barrio" tiene previsto su estreno previsto para este año 2019. ValeraFilms actualmente trabaja en un gran proyecto de investigación y preproducción de una nueva serie documentales.